In April of 2017, Bruce George got the opportunity to perform at a local festival being hosted by his employer. He called a few of his musician friends to see if they were interested in putting together a one time show.
Bruce and Tom Rowe go back to their high school summers when they met singing in a traveling choir.
DeeDee was a coworker of Bruce's wife 20 plus years ago when they sang an impromptu a cappella song at a common friends wedding reception. 
Doug Ramsey filled in once with a band Bruce played with in the late 90's.
Rick Usko was in a band with Doug  and he suggested bringing him on board for the show. Rick was on the radar for the project already after Bruce had played with him at a few local jam nights.
For the one time show, the remainder of the horn section was made up of Bruce's daughters, their friend, and one of the local schools music directors. The show was in August of 2017 and was huge success.
Collectively, the group decided to move forward, but with some adjustments. We needed a keys player, and a full time horn players. After declining two invitations to join the band, we finally landed Fred Favetta on keys. 
Since that time, the band has performed annually at the Springfield Township Firemen's Food Truck Festival and The Alliance Summerfest. In 2019 the band was booked for the River City Pop Culture Festival at the Cuyahoga Falls Amphitheater and The Upper Deck on Portage Lakes. The band has become a bi-monthly fixture at Nashville Nights in Akron with capacity crowds at every show.  
Tom Rowe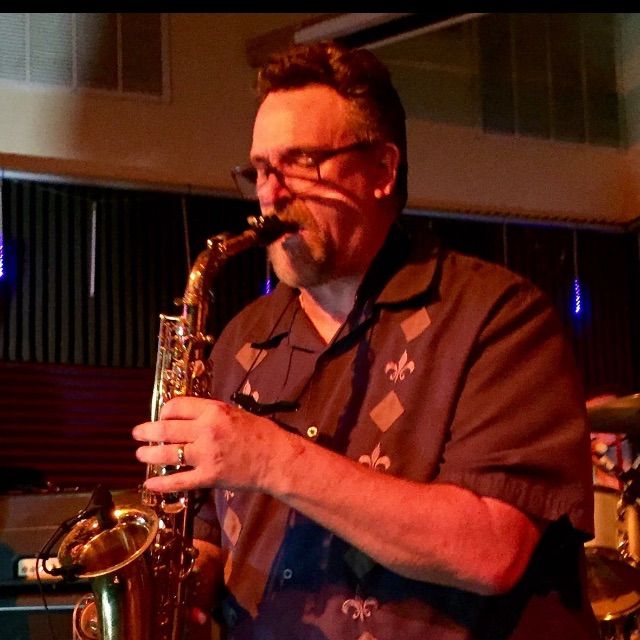 Tom Rowe
Saxophones/Vocals
Moving home from Jacksonville, Florida in 2016, Tom has played with groups including Dark Side of the Moon, JJ Grey and Mofro, Brady Clampitt, Bryce Alastair and Cat McWilliams. He's also toured and played with the Corbett Brothers Band for the past 3 years. 
Tom has been playing for 40 years and studied jazz performance at Youngstown State University where he discovered blues music and has studied it ever since. 
Tom brings the sounds of his tenor sax influences Junior Walker, Dexter Gordon and Michael Brecker to the band. 
Scott Turner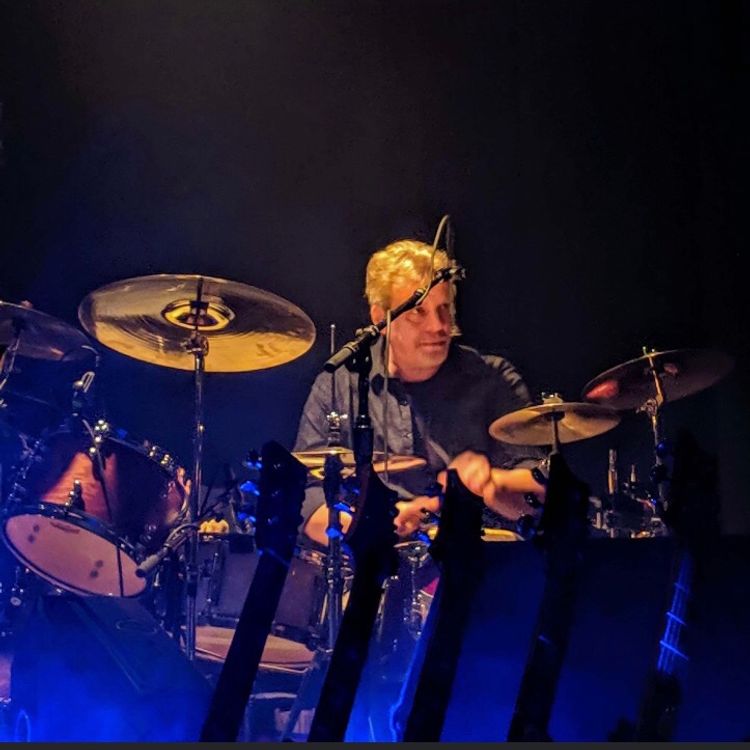 Scott Turner
Percussion/Drums
Scott joins the band for outdoor and large venue shows. Growing up with a dad for a drummer has given Scott a lifetime of experience. Scott plays auxiliary percussion with the band and also sits behind the kit to allow Bruce to go stage front to sing.